The Ultimate Guide to Comparing Headphones
Wouldn't it b
Wouldn't it be nice to have a surefire way to compare all headphones?
What if you could find the exact headphones you want in a matter of minutes?
It's a nice idea, but it takes a lot of work and research to take a look at all the available possibilities.
There are hundreds of different pairs of headphones. And you can't objectively compare features like comfort, durability, and sound quality. There's no metric for comfort.
Nonetheless, you can compare features like battery life, design, driver size, prices, and so on.
If you read the rest of the guide, you'll find tips on how to make the best headphone buying decision. So, you don't end up with a dud.
Types and Features of Headphones
You need to know what types of headphones are available before buying.
Different Style Designs of Headphones
Over-ear headphones – this style covers the whole ear and is the oldest design. Also, called circumaural headphones, they're big, bulky, but with great comfort and sound quality.
On-ear headphones – are the smaller design that resembles over-ears but is more portable, and thus popular with travelers and DJs. They don't totally cover the ear but rather "sit" next to it.
In-ear headphones/earbuds – also known as in-ear monitors, these are the smallest design that fits into your ear canal (or close to it) and offers supreme portability while keeping high sound quality.
Wireless and Wired
Many over-ear headphones offer wireless and wired options, but generally you'll have to choose between the two.
Wireless headphones – most often use Bluetooth, which is a widespread and reliable wireless technology. You get to be free from wires but need to charge the battery.
Wired headphones – don't require battery charging, plus they're often cheaper. But the cord gets in the way, and it takes away from convenience.
Back Design
Almost all headphones have a closed-back design that offers better noise isolation and less sound leakage. It's the standard and go-to back design for most people.
All headphones have some level of passive noise isolation and closed-back headphones are the best.
But there are a few open-back or semi-open headphones that let their drivers "breathe." It improves the sound quality, especially soundstage. On the other hand, it leaks a lot of music and has zero noise isolation.
For these reasons, open headphones are best for audiophiles and home usage.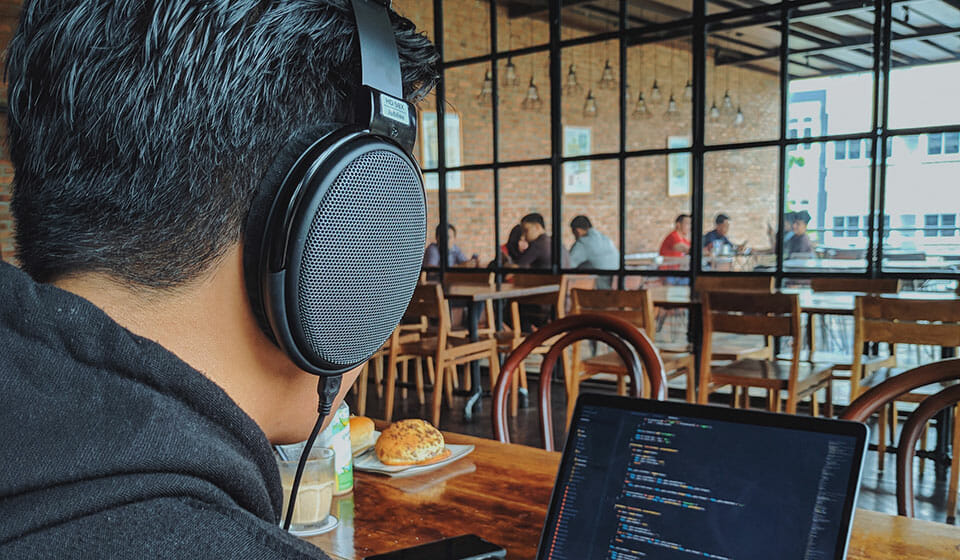 Type-Setting Features of Headphones
Active noise cancellation – this is a special technology that cancels out ambient noise. It's very effective against airplane noise, traffic, city sounds, and other constant frequencies.
It's much less effective at canceling human voice or bird chirping. Active noise-canceling headphones are popular with frequent travelers and commuters. But expect to pay a higher price for the technology.
Sports headphones – they come with special eartips wings or ear hooks which improve the stability of the fit. This makes them great for working out, running, and other activities.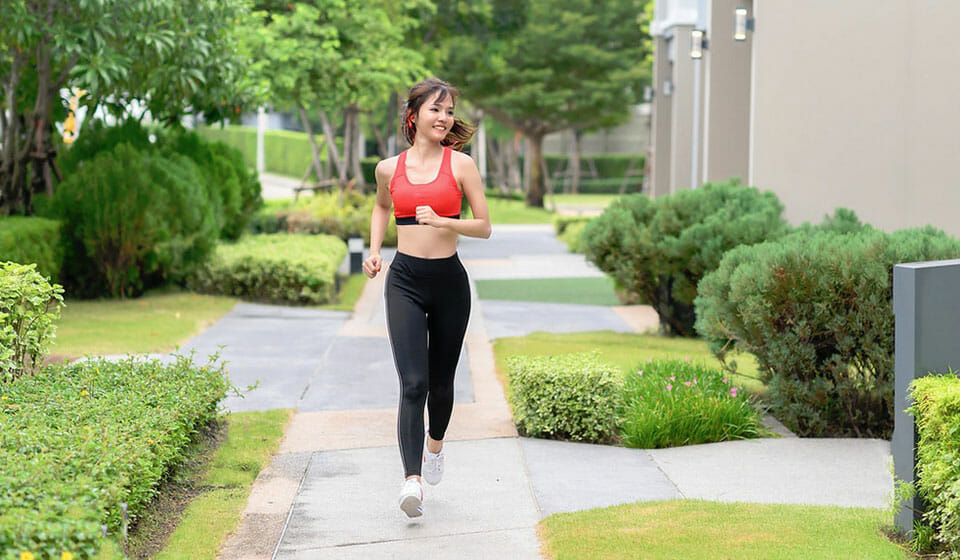 A
At the same time, most workout headphones have improved water resistance to defend against sweat and weather, like rain. You can compare the water protection with the IPX rating. IPX4 is considered sweatproof, IPX6 or more is waterproof.
Microphone and control buttons – they are almost always part of wireless Bluetooth headphones. With wired models, you often get in-line microphone with controls or at least can choose a model with it.
Keep in mind, the microphones built into headphones are generally okay for phone calls in normal conditions. But don't expect to hold clear conversations in a loud environment.
Other Features You Might Want
These are more unique features that aren't as common, but you can still get in a pair of headphones.
Custom-made app – a lot of the higher-end Bluetooth headphones come with its own software. You can control many things like EQ, geolocation in case you lose them, customize controls, setup noise cancellation levels, and more.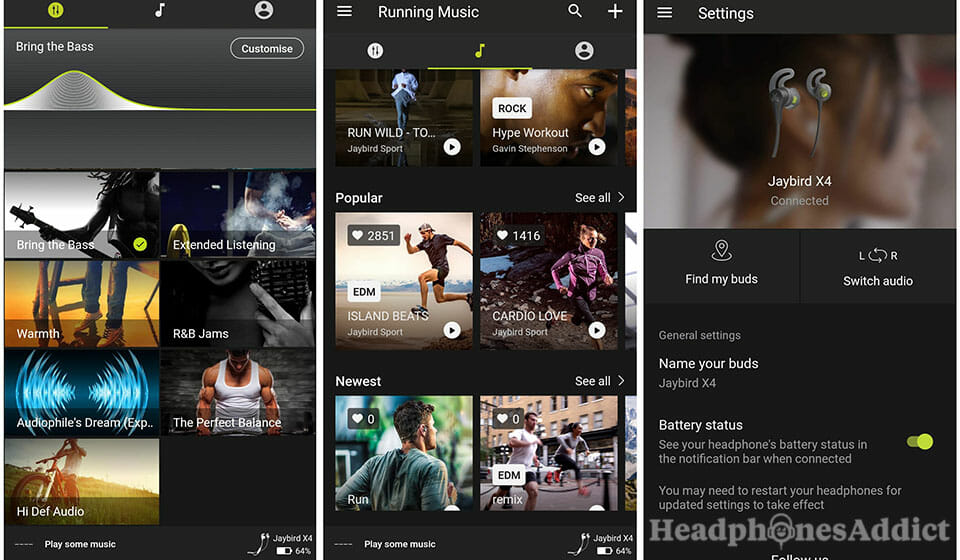 Heart-rate
Heart-rate monitor – some sports earbuds come with body tracking, which is useful for active people who want to measure their progress.
Special bass boost – Skullcandy Crusher headphones have a unique button that controls bass. At full, bass strength vibrates the headphones.
Voice assistant – like Alexa, Google Assistant, and Siri offer a new way of interaction. Most modern wireless headphones, even cheaper ones, provide support for voice commands via built-in microphones.
Built-in MP3 player – swimming headphones often come with its own MP3 player. Because Bluetooth doesn't work in water, holding music in the unit is the only way to go.
How to Compare Headphones Online
I wish we could give you one source and call it a day.
But it's not that simple.
We create comparisons in our guides of the best headphones in a given category. It's a good start.
But you should also check other sources. Just make sure to research in-depth before buying.
We saw some big websites giving weird recommendations.
You can never know what kind of promotional deals big corporate websites have set up. You don't want to buy overpriced headphones that aren't actually that good (but make money).
How many headphone models to compare?
· First, narrow down the type and style of headphones you want. Check the first part of this guide for reference.
· Decide on how much you want to pay. It's always a good idea to set a budget.
· Once you narrow down the exact type of headphones in your price range, you'll probably end up with 3-4 best models.
· Pick based on your preference of brand, color, design, etc.
Where can you find headphone specs for online comparison?
Our guides include basic comparison but don't include all the specs due to lack of space.
So, if you search for a model name online, you'll find official websites that often include full specifications. Also, Amazon is a useful tool for this.
If the products are listed correctly, the Amazon page will often have a side-by-side comparison of the headphones you're looking at, and other headphones in the range.
Unfortunately, we haven't found a site that would enable you to compare headphones specs side-to-side. You'll simply have to do a bit of research. Checking 3 or 4 headphones won't take you too long.
Important Factors in Headphone Comparison
You should always consider:
· audio quality
· comfort
· design type
· price
· your specific needs
How can you determine which factors are important to you when comparing headphones?
Headphones may sound fantastic, but still not be right for what you need.
First, decide how you are going to use your headphones. This will help you prioritize different features.
Some examples of usage:
· Commuting. If you need headphones while commuting on public transport, prioritize noise-cancelling or noise isolation and wireless technology to avoid annoying wires.
· Exercise. If you're a runner, prioritize smaller, more portable in-ear headphones. Ensure they offer stability and are preferably wireless. You should also look for long battery life.
· Mixing/producing. If you are planning to mix or produce music, a flat frequency range is vital. You may wish to go for open-back studio headphones as these give a more natural soundstage. Comparing the frequency response will be critical in this scenario.
· Convenience. Casual daily use requires satisfaction in all situations. Get wireless headphones (possible true wireless) for a wire-free, portable solution that's suitable for home use as well.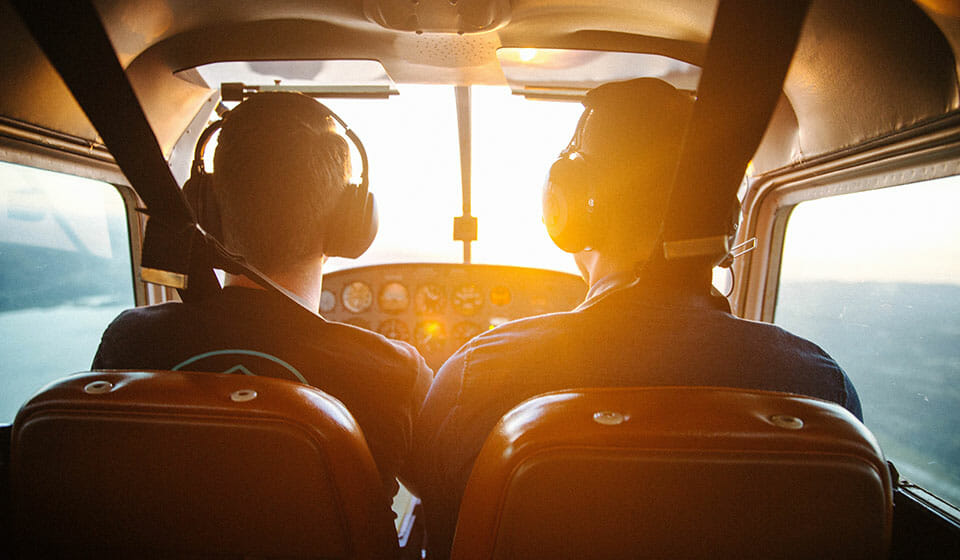 Tips For Selecting the Right Headphones
#1 Know How You'll Use Your Headphones
The type of headphones best for you depends on how you'll use them.
Full-size headphones will never be good for workout. The size and weight will pull them down.
#2 Know the Prices on the Market
You need to know how much you can spend but also how much you can expect from your budget.
Generally, the price ranges are:
· Headphones under $50 are considered cheap
· Any around $100 are affordable
· From $150 to $300 are the most high-end headphones for avg. consumers
· Audiophile headphones can start as "low" as $300 and go up to $1000 or more
These are not exact price ranges. What is considered high-end or not depends on the type of headphones.
$100 noise cancelling headphones are cheap, but wireless earbuds for the same price would be mid-tier.
LiJian Technology is a professional OEM / ODM manufacturer for Bluetooth audio products.
Our Advantages:
• 16 years OEM/ODM experience
• Professional R&D team with 30 experienced engineers
• Quality assurance, defective rate less than 3 ‰ and a 13-month warranty
• One-stop service, from product design to delivery, the whole production is handled in our own factory
Service:
• Free to design the packing for customers
• Free to make the pictures for customers
• Free to do factory and products inspection in China
May this can help you.